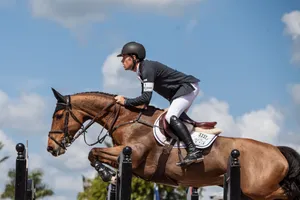 UVES is a fully equipped ambulatory practice providing all our services in the field right at your home or farm.
Our services provided include:
Preventative Medicine: Vaccinations, wellness exams, fecal egg counts, dental examinations and floating
Lameness Examinations
Pre-Purchase Examinations
Castrations
Laboratory: Blood work including coggins, CBC/Chemistry, and other diagnostic tests can be sent out with results reported back within 1-2 weeks.
Emergency Coverage: 24/7 coverage. In some instances we may recommend that your horse be brought to a referral facility where they are better equipped to provide specialized internal medicine or surgery. We are very lucky to be in close affiliation with multiple facilities that offer this standard of care. After full examination and stabilization, UVES will promptly advise when this decision is in order and help you decide which facility to go to based on your location.